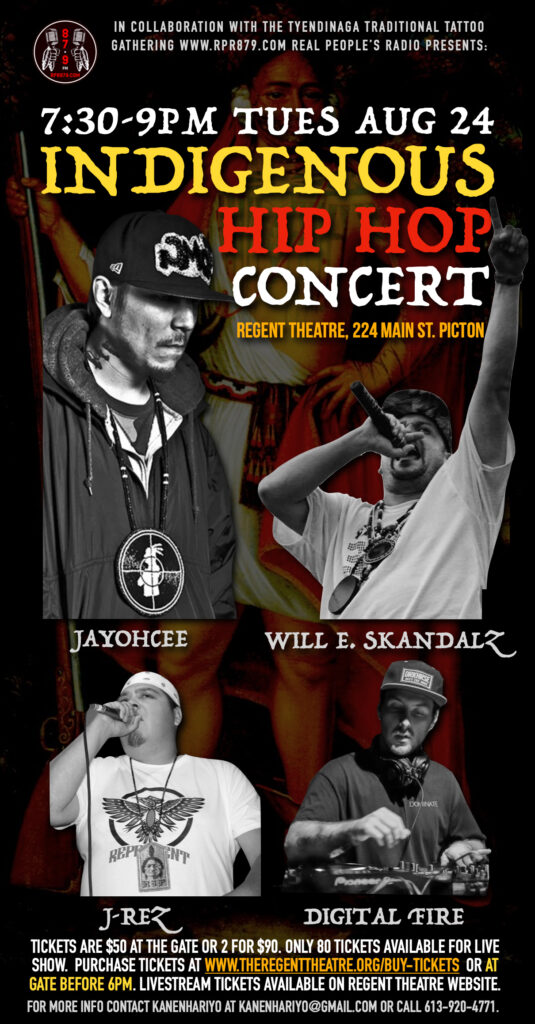 In collaboration with the Tyendinaga Traditional Tattoo Gathering www.RPR879.com Real People's Radio presents:

Indigenous Hip Hop Concert
7:30-9pm Tuesday, Aug 24
Regent Theatre, 224 Main St. Picton
Featuring Jayohcee, Will E. Skandalz, J-Rez, and Digital Fire

Tickets are $50 at the gate or 2 for $90. Only 80 tickets are available for the live show. Purchase tickets at www.theregenttheatre.org/buy-tickets or at gate. Livestream tickets are available for $5 each by clicking here.

For more info contact Kanenhariyo at kanenhariyo@gmail.com or call 613-920-4771.